We have our own dying unit, weaving looms, stitching and bathmat tufting units. We are mainly catering to the Japanese market which is famous for strict quality control.

Most of our customers provide us their own design which are copyright protected worldwide. To give our clients new ideas constantly, we are tied with Japanese firms well versed in the textile field.

We have our all in house set up. That is spacious pit loom section, power loom section,frame loom section, well built up bathmat tufting sections,stitching section,own coordinated dye house for dyeing purposes. Our dye house has capacity of dyeing the yarn of 5,000 kg daily basis.

Sunshine International welcomes and cordially invite you to visit our Showroom and Factories set up.



Bathmat Tufting Section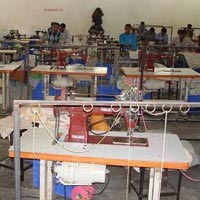 We have Wide and Hygeinc Bathmat Tufting Section. Bathmat Tufting Section is Well Built Up with all Amenties and all Necessitiies are Present for Uninterupted Production. We have very Experienced and Trained Stitichers for Tufting Purposes.

Stitching Section